Considering the title phrase, A Sense of Security, can tend to make someone uneasy just thinking about it. In our cyber world today, every person and business is potentially vulnerable to some sort of cyber threat. Knowing more about this topic, the issues, the techniques and the personal responsibility involved is part of acquiring a sense of security. I recall a phrase by Will Rogers that went something like this:
"It is not only what we don't know that leads to problems, but more so, what we know that ain't so."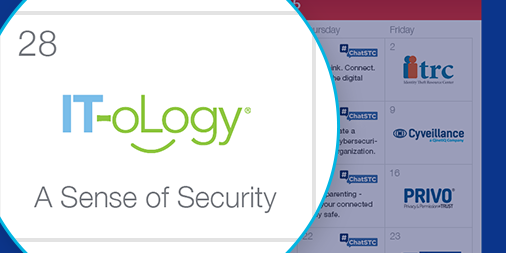 On October 28, IT-oLogy will host the annual TRENDS conference that brings key leaders and executives together to network, build intellectual capacity and to discuss emerging trends in technology.
Cybersecurity: Securing Your World in the Digital Age will feature sessions designed for everyone from business leaders, to technical staff, to government and most importantly, students and citizens in general. The goal of the day is to accurately inform, create awareness and share techniques that we can all benefit from at every level from novice to expert.
Following the IT-oLogy mission of addressing topics like this – from an awareness and skills point of view – we will highlight great educational programs from K-12 through higher education; we'll hear from experts from national, state and local levels, and provide powerful insights for each audience participant so that everyone walks away with more information to use in the this cyber world.
About the author
Lonnie Emard is President of IT-ology, a non profit collaboration of businesses, academic institutions and organizations dedicated to growing the IT talent pipeline, fostering economic development and advancing the IT profession. For more information, visit www.it-ology.org