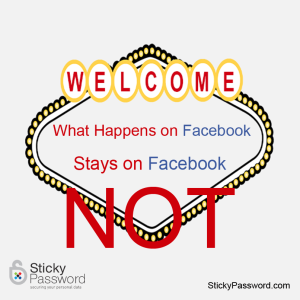 Bosses and government types who demand passwords to see what employees are saying about them just don't understand Facebook.
Here's a great example of how it really works.
Gulliver Preparatory School in Florida didn't need passwords to find out what a former employee's daughter (and former student Dana Snay) said about them in a FB post a few days ago:
Mama and Papa Snay won the case against Gulliver. Gulliver is now officially paying for my vacation to Europe this summer. SUCK IT.
Sounds a bit snotty and mean-spirited, but we've seen a lot worse. The problem is that Ms. Snay wasn't supposed to know about it the deal at all. You see, included in the agreement between Gulliver Prep (9-12 grade) and former headmaster Snay concerning an age-discrimination suit was a confidentiality agreement.
It's understandable that their daughter would have known about the case, but the Snays should have told her not to tell anyone about it.
Oh my, Ms. Snay has 1,200 friends on Facebook!
Oops.
Saying anything was a violation of their agreement and now the school doesn't have to pay the agreed-upon settlement, or most likely even the back pay and attorney fees. That's $150,000 for the momentary joy of making fun of the school.
A couple of lessons here:
– Facebook isn't Las Vegas: what happens on Facebook, doesn't stay on Facebook. Unless you've really mastered the privacy settings on Facebook, count on anything you post there to be public (even if it does take a little while to get out).
– Businesses and governments don't need to have 'behind-the-scenes' access to discover derogatory posts an employee may be making about the company. If they have to dig through your dirty laundry to find something that they can hold against you, then it's not likely that the news was doing them harm.
Bonus lesson: If the terms of the court settlement say 'don't tell anyone', then don't tell ANYONE!