How many hours does your child spend online or using their cell phone every day?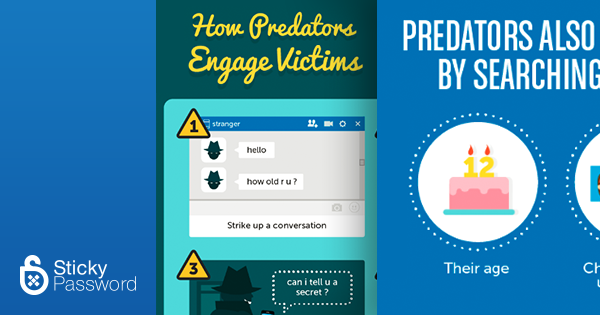 Researchers have tabulated data to uncover that our kids are spending an average of seven hours a day on their computers, tablets, gaming systems, phones, and other technology devices. Our children's technology use is quickly becoming their preferred method of communication and favorite past time. This indulgent diet of media is astounding for many reasons, but all this swiping and tapping of screens has the potential to introduce online predators into our child's lives.
The Threat of Online Predators
It is believed that 500,000 sexual predators are online and actively seeking our children's pictures and contact info! That number is sobering, but online predators are very real, unseen hazards threatening our children behind their favorite social media apps and games.
Many parents want to protect their children, but it can be difficult when technology is involved. Predators take advantage of the Internet's anonymity and easy access to fake identities to contact children. When paired with the fact that 70 percent of teens hide their online activity from parents, worrisome posts often go unnoticed until it is too late.
Educating Children
This online pitfall requires parents to be alert and monitor their child's digital activity. Thankfully, with a little proactive parenting and involvement, parents can empower children to safely interact online. Helping children understand the dangers hiding online is necessary and a life skill they will need in the future.
Make sure children have a strong grasp of oversharing and how they can protect their personal information. Besides setting limits and teaching social media etiquette, parents need to encourage children to create unique passwords and usernames for each site. It's important to stress keeping passwords private and never to share them – even with best friends!
About the author
Born and raised in Austin, TX, Hilary Smith is a free-lance journalist whose love of gadgets, technology and business has no bounds. After becoming a parent she now enjoys writing about family and parenting-related topics.
For more information and tips for handling the threat of online predators, please read the following infographic.