Better integration and auto-filling now available across users' favorite Web browser platforms
NEW YORK – June 8, 2015 – Sticky Password, a leading password management software provider, today announces new browser extensions on Firefox for Android, Safari for iOS, and Safari and Chrome for Mac, so users can have an improved experience of its trusted password security system across more devices. Sticky Password is expanding its features across more platforms so users benefit from more comprehensive online security for all of their accounts. Users can take advantage of Sticky Password's proven password management software and exceptional auto-filling capabilities on more Web browser platforms starting this month.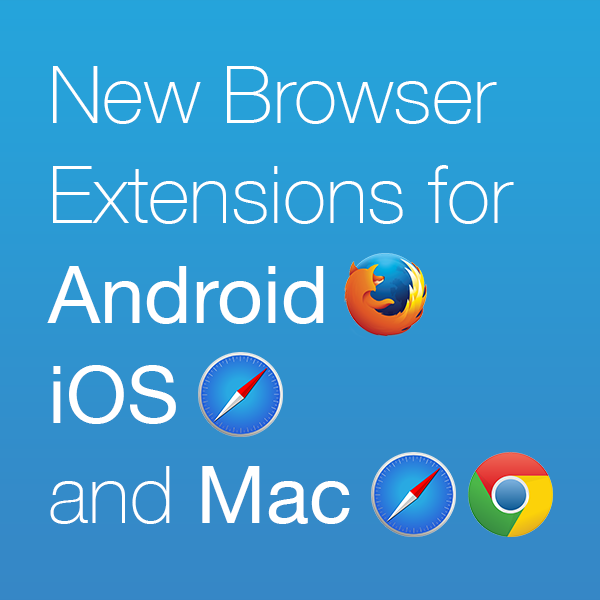 With the new extensions, Mac users now have direct integration of Sticky Password with Safari and Chrome Web browsers. This allows them to easily save their passwords from these extensions directly to their password vault protected by military-grade AES-256 encryption algorithm. Firefox for Android – next to Dolphin and UCWeb that is already being supported – and Safari for iOS allow more advanced form-filling capabilities for users so completing forms is less tedious with just one click.
In addition to Android, iOS and Mac, Sticky Password is also available on Windows. Sticky Password is one of the first password managers to provide biometric authentication on Android and iOS devices with a fingerprint scanner. Users also have the choice to synchronize all their devices locally via Wi-Fi, activate instant syncing via Sticky Password's cloud servers, or turn off syncing altogether and transfer information into Sticky Password's database manually. These capabilities give users added flexibility and control over their passwords and personal information.
"Sticky Password is consistently building a platform to meet the needs of our customers and keep them safe while online regardless of what Web browsers they are using. We are always improving the user experience and now adding new browser extensions to Android, iOS and Mac to provide password security to an even larger user base," said Petr Bilek, CEO of Sticky Password. "With the prevalence of hacks and data breaches, we are constantly reminded that we need to protect our online identity and with Sticky Password, users will have a secure online experience."
Sticky Password is available in free and premium versions online and at major retailers. Users can also enjoy a lifetime license and never have to worry about their password security again. Sticky Password Premium is available for $19.99 and its lifetime license is $69.99. Users purchasing Sticky Password can also obtain a rebate from Office Max, Office Depot, Sam's Club, Fry's and MicroCenter.
About Sticky Password
Sticky Password, founded in 2001, is a utility software that creates and organizes passwords to simplify a user's online life without compromising security. Sticky Password provides automatic login, one-click form filling and storage for personal data. It brings "set and forget" password management technology to the world. Security leaders like Kaspersky Lab, among others, have selected Sticky Password to power elements of their own product solutions. Sticky Password is available at stickypassword.com and at major retailers including Office Depot, Office Max, Sam's Club, Fry's and MicroCenter.
Press Contact:
Fran Bosecker
Vantage PR for Sticky Password
845-536-1416
fbosecker -@- vantagepr.com