Passwords are not going away anytime soon. If kids don't learn basic password management skills for the devices, apps, sites and games they use, we're setting our kids up for long-term failure from a security perspective. The security skills kids learn today are extremely important as passwords (in some form) will most likely be used by them throughout their lifetimes.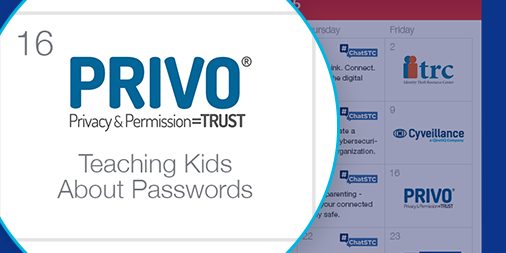 As part of our Foundation's work trying to educate people about why online privacy matters, we have developed an elementary school curriculum called POPS (Privacy on Patrol Squad). The curriculum starts off by first teaching kids about personal identifiable information and how to set-up proper usernames and display names. Then, as in a registration process for a game, site or app after you create your username and display name, how to create a simple yet strong password. We teach kids that passwords help us to be private and they need to be kept secret, which involves explaining the concept of privacy and why privacy matters online.
Our goal is to make learning about privacy fun and memorable. We like to start off by telling kids the use of passwords is known to be ancient. Passwords were required in ancient times to gain access to certain areas or rooms. Those wishing to enter an area were required to supply a password and guards would only allow a person or group to pass if they knew the password. Then we go on to say how today, usernames and passwords are commonly used by people to log in to a computer, device and/or gain access to a website, email, apps and games.
We like to get the kids involved in a conversation before leading into our password activity. Here are some of the questions used:
Do any of you have currently have accounts that need a password?
Why do we need passwords? Are some passwords better than others?
What happens when you forget your password?
Is it okay you share your password with your best friend?
Is there anyone you can or should share your password with? (your parents)
True or false: The best password is my birthday or my phone number?
Which one would make the best password and why?

My name and my birthday
My favorite character in my favorite movie?
Our main learning objective in the password lesson is that passwords should be something personal to you and easy to remember, but difficult for someone else to figure out. It could be a special word or phrase, name of your favorite character, movie, food or song. When working with younger children, we found asking them to make up a sentence or phrase that is special to them and then have them change it into their own secret code works best.
For Example: Sentence: Jack and Jill went up the hill to fetch water and password: J&Jwuth2fw. This technique is not only good with kids, but we have found adults seem to like it too. Check out the POPS password activity below. If you have kids, we hope you do this with them at home.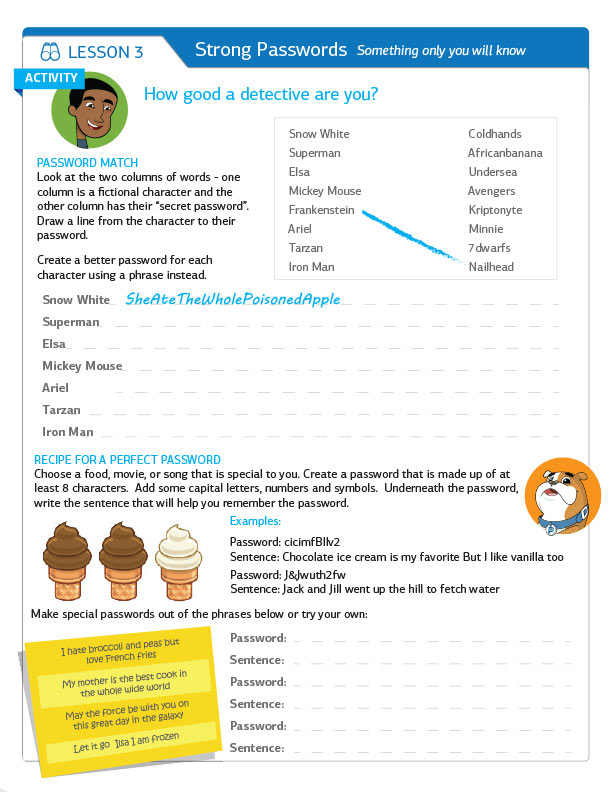 About the author
Denise G. Tayloe is a recognized leader and authority in online identity, permission and privacy management with more than a decade of experience in the online privacy industry. As Co-Founder and CEO of PRIVO, founded in 2001, Tayloe helps companies navigate the opportunities and challenges of implementing the Children's Online Privacy Protection Act (COPPA).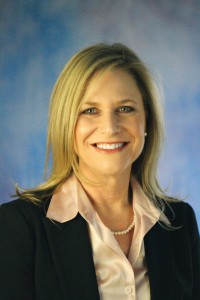 Tayloe has positioned PRIVO as the most trusted FTC-approved COPPA Safe Harbor, developing a COPPA certification program and proprietary technology solutions, including a federated identity, helping companies obtain and manage verifiable parental consent. As a recent recipient of a prestigious NSTIC grant award, a White House trusted identity initiative, Tayloe has spearheaded the development of the Minors Trust Framework (MTF), a complete set of technical, operational, and legal policies consistent with NSTIC's vision of creating a secure, privacy enhancing identity ecosystem helping to protect minors and their parents privacy.
Over the years, she has worked directly with companies such as A&E Networks, Toca Boca, LEGO, Mind Candy, Outfit 7, Burger King, Buena Vista Home Studios, Barnes and Noble and NASA to name a few.