iOS 8 has just been announced and we feel like kids in a candy shop!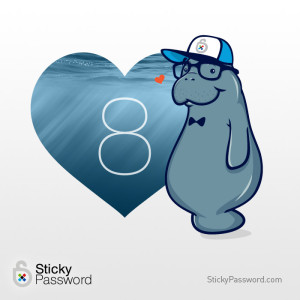 There's a lot that's being introduced that will let us provide great features for Sticky Password customers. Access to Touch ID is super news! We know that frequently unlocking the password database – while necessary for security – can be a hassle on a mobile device, and Touch ID will allow us to increase the usability for you.
We're encouraged by the new features introduced by Apple because it suggests great things for developers starting now!
Watch this space for the latest developments!
You can bet that we'll be taking advantage of the latest and greatest features in Apple OS for our Sticky Password for Mac version, too. More on this, soon.