Traveling keeps us busy with sights, selfies, and so much new stuff we just have to see and do. But there's so much more you can get if you know the right tricks. Here are seven ways your VPN can help you save money, have unlimited access to your favourite entertainment and be invisible online while traveling.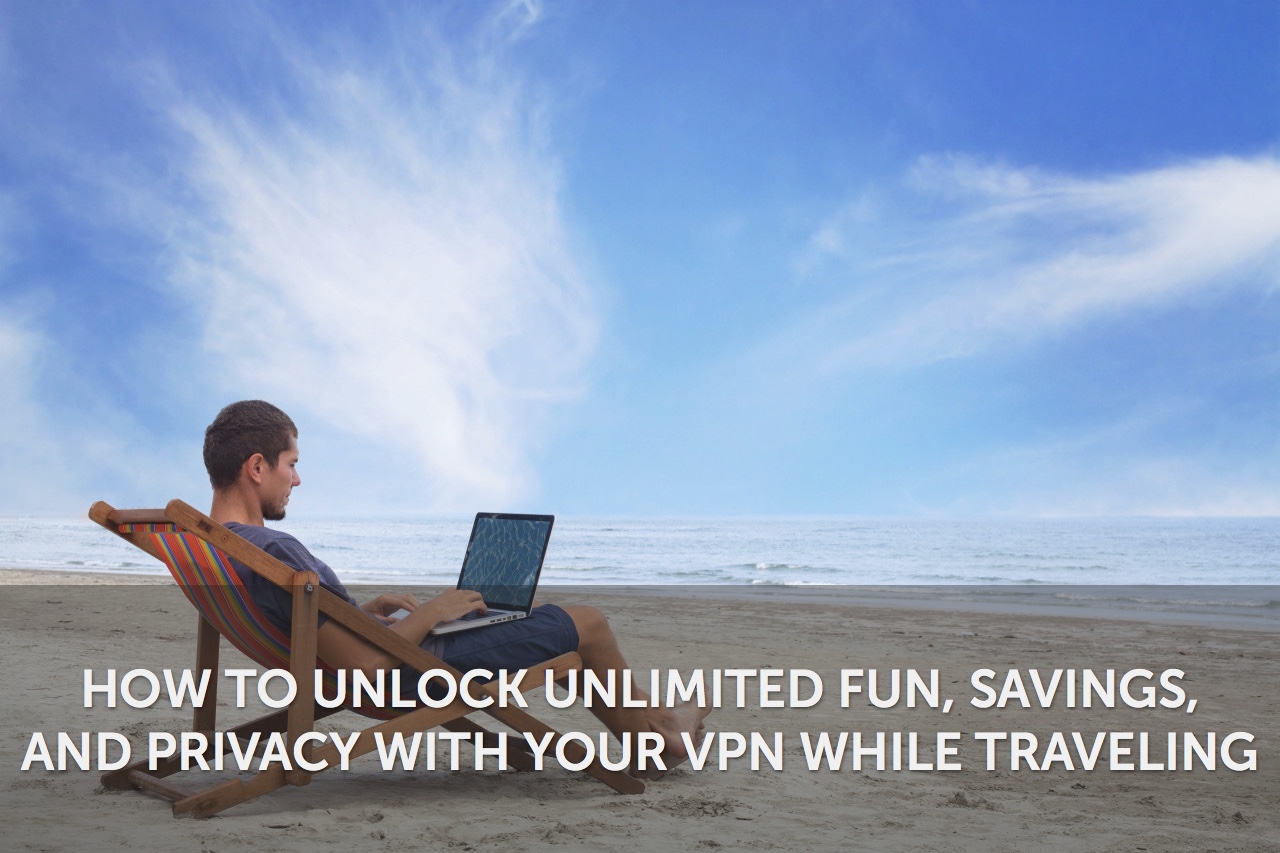 Be safe on public WiFi
We've all been there – roaming around an unknown city trying to find free WiFi. However, connecting to a public WiFi network you find in a café, hotel or restaurant has its risks. If you don't want anyone snooping on and watching your online activity or even reading your conversation, we strongly advise you to connect to your VPN before using the WiFi.
Keep your online search history private
Search engines store data about your search history and your IP. That's' why using a VPN will help you search anonymously for whatever you need, without showing it in your history, by simply going through the encrypted VPN tunnel.
No eavesdropping on your home calls
Nothing disconnects you from your daily routine as much as going on vacation does. After all, that's why we love and need to travel. However, a moment of vulnerability is all it takes to affect your privacy. That's why, if you use Skype to call home or to have an update from your workmates, you can make sure nobody else is listening to your conversation by using a VPN service.
What happens in Vegas stays in Vegas
Pictures, conversations, file sharing – there's no need to worry about privacy when you should be relaxing. Everything is completely safe because your identity is 100% protected by the VPN. Nobody will be able to see your activity, no matter what corner of the world you're in.
Get the best flight deals
Based on cookies they store, airlines websites can detect when you are really interested in booking a flight and most times they increase the fares if you return to check them again. Let's say you are looking for a local flight for your vacation in Thailand. If you access the airline website using a Thai IP, you will most probably get lower fares than using an US or European IP. You can actually save hundreds of euro using a VPN that will only cost you a couple of Euros.
Have unlimited access to your favourite TV shows
Since you're paying for your Netflix subscription even when you're traveling, why not make the best of it? Wherever you might be, you can always change your IP and watch your favourite movies and TV shows after a long museums marathon.
Work remotely without any restrictions
Some countries might have a completely different internet than what you're used to. This may be due to restrictions imposed by the government, by the hotel you're staying at or other factors. That's why, if you need Google, Facebook or other restricted websites for work, you might not be able to access them. By using a VPN you can bypass all these restrictions and avoid any unplanned issue that might come up at the office.
At the end of the day, tigerVPN is committed to bringing you a truly unlimited and private internet experience anywhere. For an extra awesome and private summer, here's an awesome 30% discount coupon that you can use for our yearly plan: just enter TIGERSUMMER30 when you order on our website and enjoy exploring everything that's out there.
About tigerVPN: If you're going on vacation, just remember that tigerVPN has 60 nodes in 41 countries, including Dubai, Australia, and other exotic destinations. That's why it's so fast and easy to use no matter where you are. Follow tigerVPN on Facebook and Twitter: @tigerVPN.