Popular password manager and form filler introduces additional layer of security. Sticky Password, a leading password management software provider, today announced that it is introducing two-factor authentication (2FA) to its popular award-winning password manager available immediately at www.stickypassword.com, and the Google Play and iTunes app stores.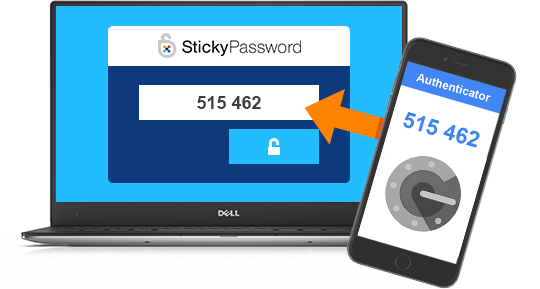 "In order to provide additional security for our users and their data, we're introducing two-factor authentication access to our product line" said Petr Bilek, CEO of Sticky Password. "Protecting our clients' data is always the top priority for us, so two-factor authentication is a natural addition that provides an extra layer of protection above and beyond the Master Password."
Two-factor authentication (also known as 2-step verification) requires users to confirm their identity by providing two different pieces of information from independent sources when logging in. Sticky Password users now have the option of logging in using their Master Password plus a unique time-based one-time passcode that is generated every 30 seconds. Sticky Password supports Google Authenticator for Android and iOS devices.
"Unlike standard implementations, where the second factor is not used to harden the encryption algorithm, Sticky Password is using the second factor as an added element for encrypting each user's data" added Mr. Bilek. "This strengthens the data protection exponentially."
About Sticky Password
Sticky Password is the developer of an award-winning password manager and form filler. Since 2001, our security products have been protecting millions of passwords for consumers and providing automatic login, one-click form filling and secure storage for sensitive personal data. Sticky Password has been the partner of choice for industry leading companies like Kaspersky Lab and Imation to power their password management solutions. Get more information at stickypassword.com