Intel® Software Guard Extensions technology adds powerful, built‑in protection for Sticky Password users on Intel- powered PCs.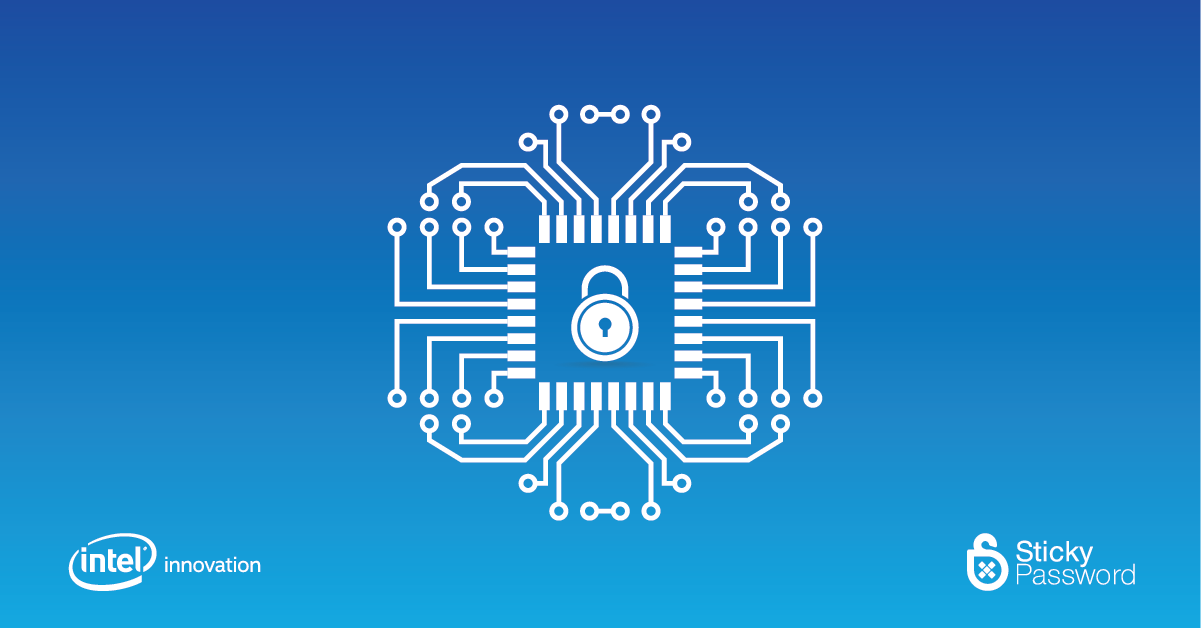 Password management software provider Lamantine Software announced today that they have partnered with Intel to integrate Software Guard Extensions (Intel® SGX) technology into Sticky Password's software to provide hardware-enhanced security and increased ease-of-use.
Intel® SGX is a new security technology built into most 6th and 7th Gen Intel® Core

processors that allows applications to store sensitive data inside encrypted enclaves at the very core of your PC—the silicon CPU.
Inside the sealed Intel® SGX enclave, the data is out of reach to advanced malware and threats, even if your computer has already been compromised or stolen.
Here are some of the features Intel® SGX adds to Sticky Password:
Hardware Encryption: CPU-hardened enclaves isolate, encrypt, and store sensitive data — closing the door to advanced threats, even if your PC is compromised.
Built-in Protection: Unlike software-based security, Intel® SGX extends protection to the deepest level of your PC: the hardware.
Zero-Hassle Security: Silicon-assisted security offers a powerful new protection environment without sacrificing ease-of-use.
If your PC uses a 6th or 7th Gen Intel® Core

processor, it's likely that you can start enjoying the added protection of Intel® SGX by updating Sticky Password today. If you're not sure if your PC supports SGX, ask your PC vendor or visit the Intel website to get the latest information about upgrading, and take advantage of hardware-enhanced security.
About Sticky Password
Sticky Password is the developer of an award-winning password manager and form filler. Since 2001, our security products have been protecting millions of passwords for consumers and providing automatic login, one-click form filling and secure storage for sensitive personal data. Sticky Password has been the partner of choice for industry leading companies like ESET, Imation and Kaspersky to power their password management solutions. Get more information at stickypassword.com.
About Intel® SGX
Intel® SGX, is a new Intel technology built in to Core processors that allows developers to add the power of hardware-based security to their apps. Traditional security solutions use software to protect security credentials, opening the door to many potential vulnerabilities and exploits. Intel® Software Guard Extensions stores credentials in the hardware enclaves instead of the operating system or 3rd party software. Critical data is captured, encrypted, matched, and stored in hardware, closing the door and making it harder for even the most advanced threats to reach it.
Leveraging Intel® Software Guard Extensions to Harden Password Managers
When it comes to application security, software-only solutions are no longer the limit of what's possible. The 6th and 7th Gen Intel® Core

processors with Intel® Software Guard Extensions enable cutting-edge hardware-enhanced ID theft protection.