In this tutorial we will show you how to import exported files (data) to Sticky Password.
Click the Sticky Password icon in the lower right corner of your screen and select Open Sticky Password.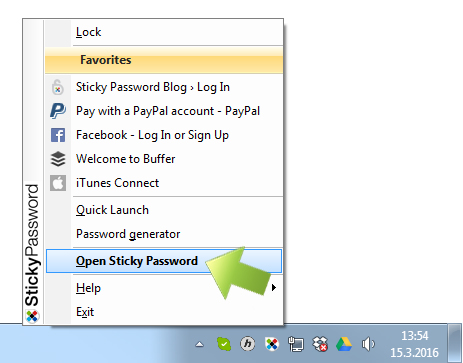 Click Menu in the top right corner and select Import.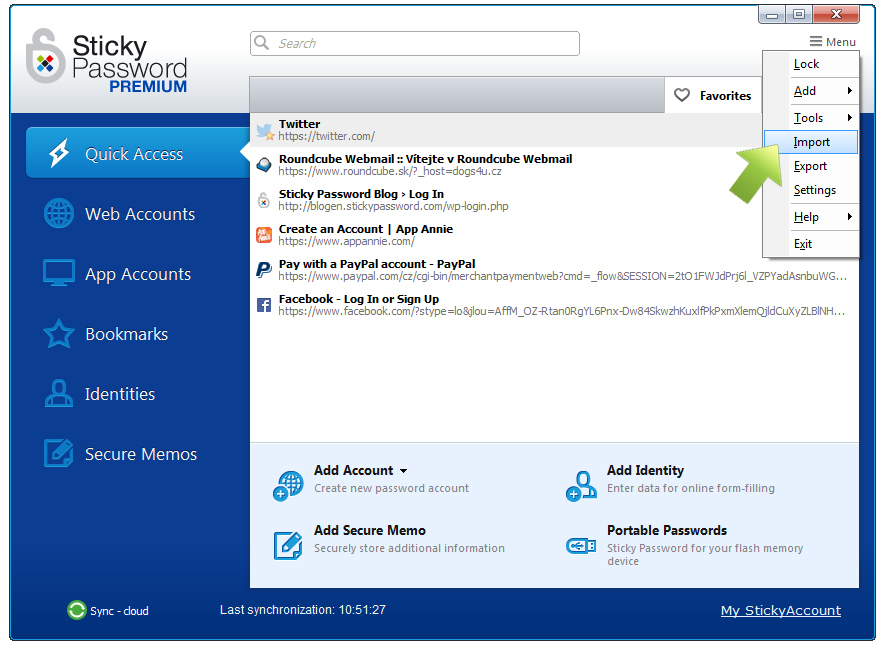 Select Sticky Password exported data.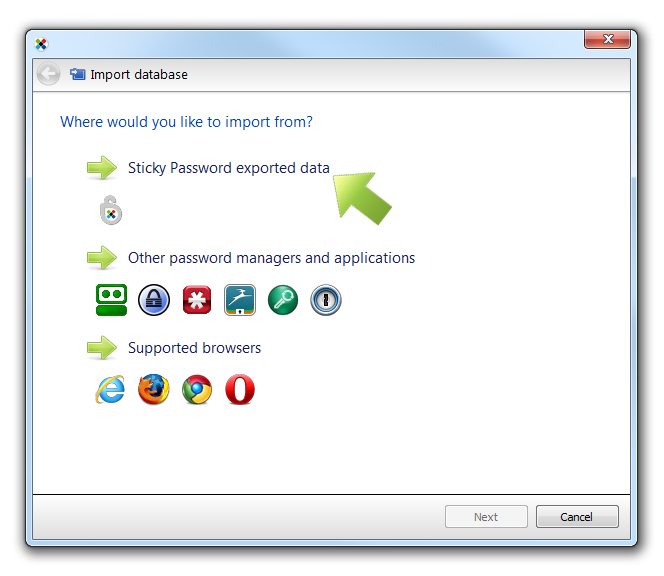 Select the file you want to import and click Open.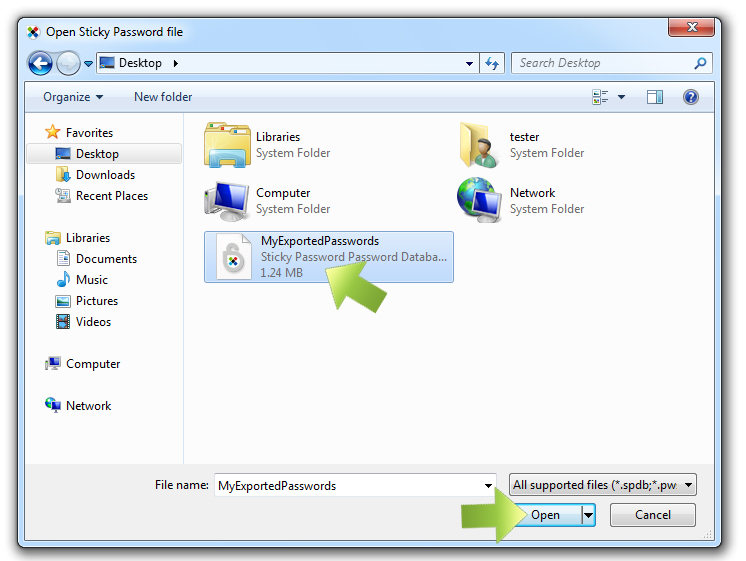 If you entered a password when creating the export file, you'll be prompted to enter that password and click Next.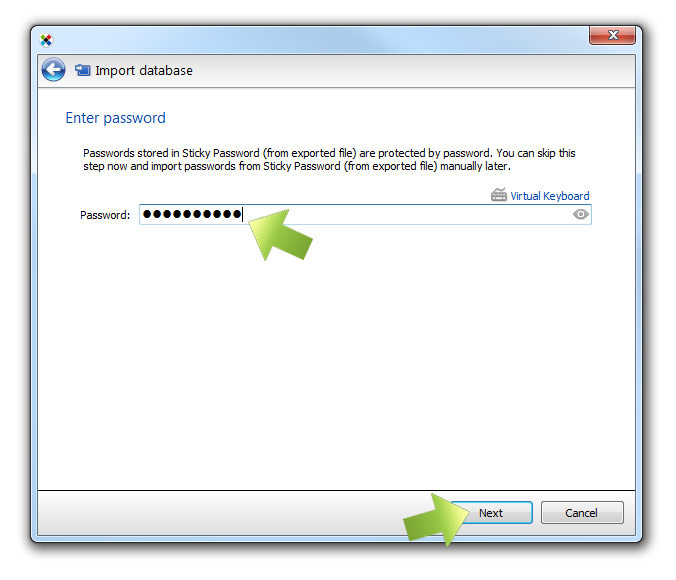 Select what you would like to import. I'm going to import all.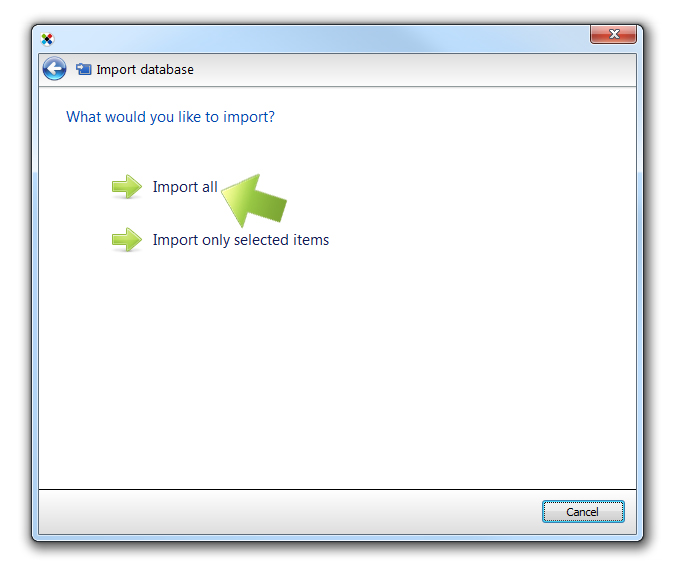 You'll see a message that the Data import (the entire file or the items you selected in the previous step) was successfully completed. Click Close.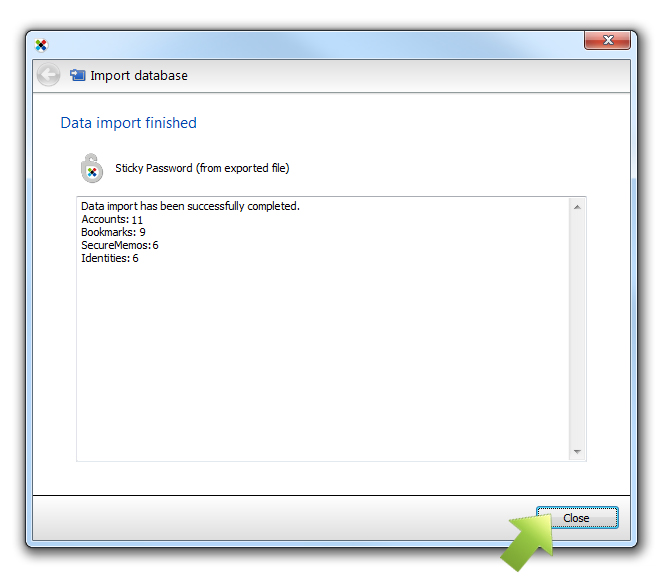 That's it! Now you can export and import your Sticky Password data securely.